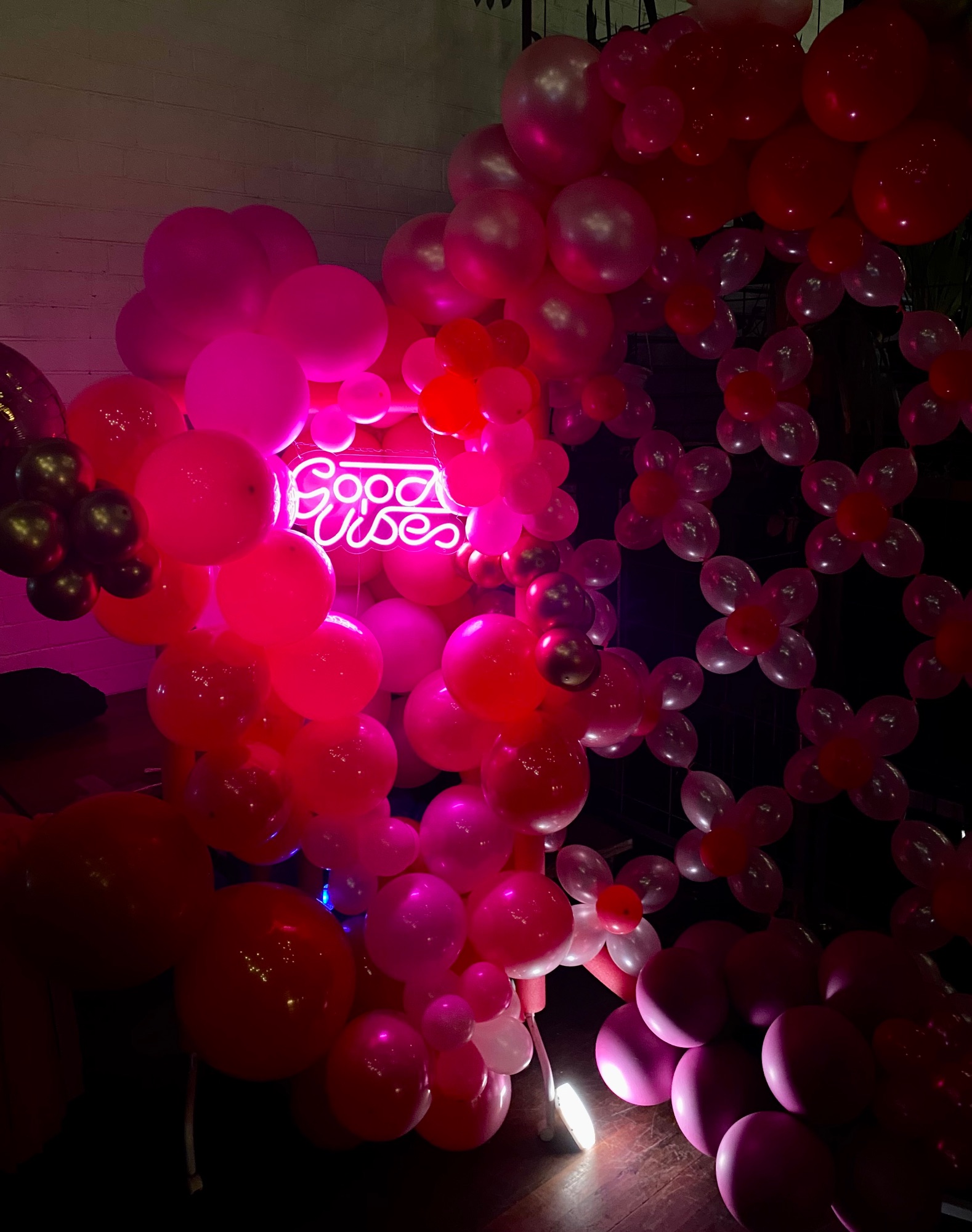 Our team understands that women want to look and feel their best, both inside and out, during these incredible moments in time. Amanda has a deep belief that beauty and joy are essential ingredients for creating not only memorable experiences for you but also so you can enjoy those deep feelings that come from being surrounded by love and sensory imagery to instantly be relaxed in any setting.
With Balloon and Tassel, Amanda is on a mission to provide women with the tools and services they need to effortlessly achieve the look and feel they desire for their occasions. From stunning streamer tassel ceiling hangs and walls to adding personal elements to ensure your event is truly unique to you. Our offerings are designed to create a sensory atmosphere of beauty and happiness.
The team work with enthusiam to bring your vision to life. We take on your worry and stress in planning to ensure you can just enjoy the process with some laughs along the way. Our goal is to provide an enjoyable experience for you and your family, allowing you and yours to fully immerse yourselves in the moment and create lasting memories with your loved ones.
We understand that when women feel beautiful and confident, they truly shine. That's why we go above and beyond to create breathtaking and unique designs that reflect the individuality and style of each client. We believe that every celebration, big or small, should be a true reflection of the person being honoured.
So, whether you're planning a wedding, a birthday party, or a simple gathering, let Balloon and Tassel be your guide. We're here to ensure that you not only look and feel your best, but also experience the pure joy of being in the moment with your friends and family. With us by your side, your special occasions will be filled with beauty, love, and memories to last a lifetime.